Faculty and Advisors
John M Thorpe, RCST®, BCST, BCTMB, LMT, FSL, (Rev)  Administrative Director
Co-Owner: The Bodhi Tree Center for Healing Arts & Sky Lake Healing Arts LLC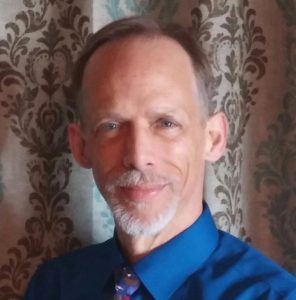 As a leader and administrator, John brings 15 years of management and supervisory experience in the travel and transportation industries to his role as Administrative Director of The Bodhi Tree Center for Healing Arts. Committed to a career path of service work, John relocated to northern Nevada in 2003, where he and his wife, Lee, own and operate Sky Lake Healing Arts, LLC, a successful healing arts corporation. He is Board Certified and Nationally Certified in Therapeutic Massage and a Licensed Massage Therapist in the state of Nevada.
John's interest in education began while attending DePaul University in Chicago, Illinois as an education major. Further experiences as a teaching assistant for alternative healing classes motivated his pursuit to be an adult-learning facilitator. To this end, John trained in Neuro-Linguistic Programming and completed certification in 2003 as a Certified Hypnotherapist. Since 2004 he has worked as an instructor at the Baum Healing Arts Center School of Massage, teaching subjects as varied as Anatomy and Physiology to Business Law and Ethics. Simultaneously, he held a 1-year faculty position in Energy Healing at Nevada Career Academy.
John became involved in the healing arts in 1984, graduating from the Institute of Spiritual Healing in Evanston, Illinois where he completed 4 years of training in multiple styles of Energy Healing. In 2006, he added a 700-hour certificate to his credentials when he completed training as a Biodynamic Craniosacral Therapist with the International School of Biodynamic Craniosacral Therapy. Other study paths that John integrates into his healing work include Zen Shiatsu and Meditation, Tai Chi, Qi Gong and other martial arts, and numerous meditation practices. In 2002, John began a healing apprenticeship with master teacher and Integrative Healer, Beth Stein (Chicago, Illinois), focusing on therapeutic process, energy and trauma healing, biodynamic theory, and shamanic practices. John is also mentoring with Bill Bauman, PhD. of the Center for Soulful Living, developing his skills in Human and Spiritual Mastery and Group Leadership, and is a certified Facilitator of Soulful Living (FSL).
John is a published poet, an exhibited artist and photographer, and a student of the Native American flute.
Affiliations
Biodynamic Craniosacral Therapy Association of North America
National Certification Board for Therapeutic Massage and Bodywork(Board Certified)
The Center for Soulful Living
Associated Bodywork and Massage Professionals
Licensed Massage Therapist [Nevada]
American Council of Hypnosis Examiners & Society of PsychoLinguistics (Fmr)
Lee Thorpe, MA, BC-DMT, LMT, ABT
Academic Director, Co-Owner: The Bodhi Tree Center for Healing Arts & Sky Lake Healing Arts LLC
Lee Thorpe, Academic Director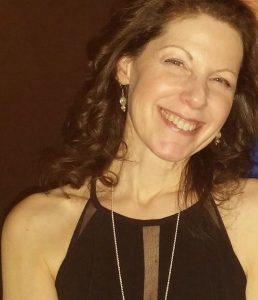 Discovering an interest in teaching as a teenager, Lee pursued academics in earnest. She received her Bachelor of Science in Dance Movement Therapy in 1985 from the University of Wisconsin, where she studied dance, psycho-physiology, and the natural sciences of anatomy, physiology and kinesiology. Furthering her studies, she attended Columbia College – Chicago, receiving her Master of Arts in Dance Movement Therapy in 1992. Since 1993, Lee has been designing and facilitating group movement and growth experiences at venues as varied as hospitals, universities and spiritual retreat centers. Lee's unique blend of skills in clinical professional counseling, teaching, and creative movement arts serve to deepen the participant's therapeutic process through exploration of the mind-body-spirit link.
Lee worked in the Chicago area as a Dance Movement Therapist and facilities supervisor for 14 years, serving populations of all ages and varied psychological profiles, within highly diverse clinical settings. In addition, Lee brings to The Bodhi Tree Center for Healing Arts 5 years of administrative and supervisory experience that encompass activity programming, as well as training and in-service for professional, intern, and volunteer staff. In 2003, she relocated to Northern Nevada, where she and her husband, John, own and operate Sky Lake Healing Arts, LLC, a successful healing arts corporation.
Having begun explorations into different forms of energy and holistic healing while completing her Master's degree, Lee completed 2 years of energy work training in 1991; graduating from the Institute of Spiritual Healing in Evanston, Illinois. While working with the body-in-movement as a psychotherapist, Lee's sensitivities with touch were drawing her to pursue training in therapeutic bodywork. Her focus was in the study of Traditional Chinese Medicine via an Asian bodywork called Zen Shiatsu. To this end, Lee received her practitioner's certificate in 2003 from the Ohashi Institute in Evanston, Illinois. After moving to North Lake Tahoe, Lee became a licensed Massage Therapist in the state of Nevada and has a successful practice in massage and Zen Shiatsu. Lee has been a teacher of Zen Shiatsu and massage at Zen Gate Chiatsu, the Nevada Career Academy, the Milan Institute, and the Baum Healing Arts Center School of Massage.
Affiliations
Academy of Dance Therapists, Registered [ADTR]
American Organization of Bodywork Therapists of Asia [AOBTA]
Associated Bodywork and Massage Professionals [ABMP]
National Honors Society [Member, Phi Lambda Theta]
Licensed Clinical Professional Counselor [Illinois]
Licensed Massage Therapist [Nevada]
Amanda Krause, LMT
Faculty Member
Originally from Alaska, Amanda became interested in Traditional Chinese Medicine and Reflexology while working as the office manager for an Acupuncturist. Being inspired by other body workers and healthcare professionals she decided to pursue a career in massage therapy. In 2017 Amanda left Alaska for Nevada to attend and graduate from The Bodhi Tree Center's massage program. She was hired after graduation and has recently completed our Instructor training. Amanda holds her private practice at Holistic Arts Bodywork, in Sparks, NV. Her specialties include Reflexology, Deep Tissue, Swedish, Acupressure, Fascial Release Therapies, Cupping, Quantum Energy, Medical Massage (Parkinsons, osteoporosis, end of life care), Craniosacral therapy.
Juliette Tanzi, CCA, CMA, CMT, Reiki Master
Faculty Member
Juliette is a Carson-Tahoe native and has been interested in Alternative Healing since a very young age. Having worked as a Certified Medical Assistant and a Certified Chiropractic Assistant, Juliette now owns a private practice in South Lake Tahoe, CA, where she focuses on Pregnancy Massage, Infant Massage, many Eastern modalities such as Tui Na, and multiple energy healing techniques, including Reiki, in which she is a Reiki Master. She became an instructor at The Bodhi Tree Center after completing the Bodhi Tree Center Instructor Training.
Kathy King, LMT, Reiki Master,
Consultant
As a native of Northern Nevada, Kathy has been a naturally gifted healer for most of her life, coming into her healing talent as a child. She has done healing and Energy Medicine for over 30 years. As a healer and Reiki Master, Kathy has worked in diverse setting doing relaxation, breathing and centering sessions to create a sense of well being in self and the community. She worked in a homeopathic office for 10 years running a natural supplement market place, providing energy work and Thermal Imaging services. She has worked with at Risk Youth and has had specialized training in law and ethics, communication, and business.
She became a LMT in 2011 when she graduated from The Bodhi Tree Center and became an instructor for The Bodhi Tree Center in 2014. Given her experience with youth, community services, law enforcement, and the medical field, Kathy has a great understanding of health and wellness and how it affects individuals and families. She is passionate about creating healing and wholeness through her Massage and Energy Medicine practice and as an instructor and mentor.
Consultants & Advisors
Dr. Norman Sussman (Chiropractic Physician)
Andrea Felesina, NP (Antimicrobial procedures & protocols)
David A Merlino, LMT (Author of "MBLEx Test Prep")
Elena Charles, LMT
Nancy Kellogg, LMT